Your Business In Probate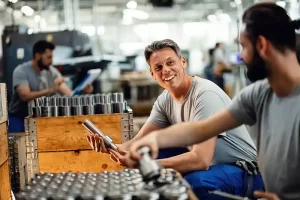 You really don't want your business in probate. It'll just be messy. There's really no other way to put it.
There are a few reasons for this.
First, the delays of a probate administration will affect the business just like any other asset. But it may make things more difficult. You might not be ready to sell mom's house before the court appoints you as executor, but the business employees and vendors will certainly want to be paid on their normal schedules.
Second, taking the business through probate is a public process. Any time a business goes through probate, it must be accompanied by an appraisal. This appraisal will need to be fairly detailed and will itself take some time to complete. Since the appraisal is filed with the estate inventory, it will be a public document. That means that business competitors would be able to see the business value. A potential buyer could view this information as well.
Third, the change in ownership after the death of an owner can disrupt the harmony of the business. The business partner started the business with their partner (co-owner). The partner (probably employees and vendors too) does not necessarily want to carry on with the deceased owner's spouse, children, heirs, etc. This is where you land where there is not a plan for the succession of the business ownership.
A buy-sell agreement, shareholder agreement, that explains what happens to the owner's interest upon the death of an owner can avoid probate. This is like a beneficiary designation for the business owner's interest. If someone dies before they sell their business, there is a plan where surviving owner buys out the family of the deceased owner. In a proper manner, the business owners consciously  fund with life insurance and they owners have the business appraised to increase the value of the life insurance as the value of the business grows.
Do the work business owners. You don't want your business in probate.