Cleaning Up Estate Planning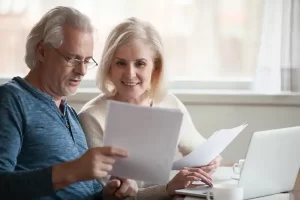 You may need to think about doing a clean up for your estate planning documents. What do I mean by that?
Go find your estate planning documents. Do you have the originals? If not, you should secure them. There is an additional process to admit a copy of a will to probate. It typically involves obtaining an affidavit from those who witnessed the original will. Here's the thing…if it's hard to find the attorney it will be harder to find the attorney and the other witness to the will.
Look at the date that you signed your will and power of attorney. Has it been over ten years? The bank, which is the most likely place you will face scrutiny if someone goes to use a POA, typically question the validity of your POA when it has been more than 10 years since you signed your POA. This may be the ideal time to update your POA.
Do you need to update any beneficiaries? If any of your intended beneficiaries has pre-deceased you, be sure that you update your beneficiaries with the institution that is holding the account. Also, make sure that your Durable General Power of Attorney grants your agent authority to make this beneficiary update.
Think about what you have purchased since your will or trust was updated? Does your will or trust or beneficiary designation account for these new assets? If not, it's probably time for an update.
What about your named executor and trustee? Are those still the people who you want to be in charge? Are they all still willing and able to serve in that role if they are needed? Do they have the power to nominate their successor if they decline to serve?
These are my suggestions to clean up your estate plan.
If you're ready to quit worrying and get started, click here or call 330-421-6861.